新东方学员崔朝翔:SSAT勇拼2106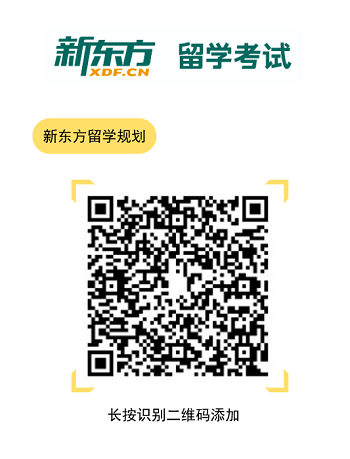 My name is William, and I am 13 years old. In the last SSAT test, I got a total point of 2106, thanks to the English environment of my school, the great teachers and great education from New Oriental, and lastly, the books that I preferred reading for a long time. For me, these three important factors helped me to acquire this important success.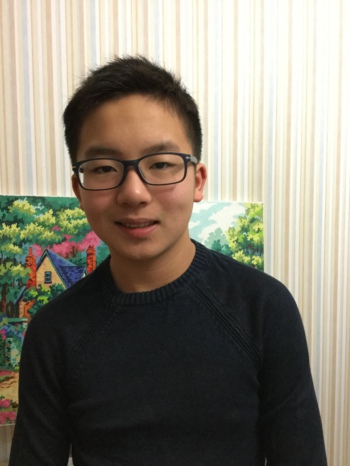 The first key factor of the three is the English environment of the school which I studied in, the school's name was THIS, and it stood for: Tsing Hua International School. The teachers there came from different places in the world: Spain, Czech Republic, United States, England, India, France, China, Mexico, Canada, Iceland, Arab, Korean, Taiwan, and Hong Kong. They taught me their country's native culture and they had taught me a lot of English pronunciation. My classmates spoke excellent English and whenever I've got any questions about English pronunciation, they were always willing to help. When I first came to this school, I couldn't open my mouth to communicate because I am afraid that I would made a mistake when I talk, and after a few weeks my communication skill was steadily improving and slowly, the lecture wasn't as hard as it was before, and I learned how to present my ideas to the class and I was happy about it. I have attended three years and now my English skill was pretty good. I have to thank the teachers for their expectations for me and their encouragement when I was in a dilemma.
  The second key factor, and a very important one, is the excellent education I received from New Oriental's highly organized and deeply experienced teachers. The teachers were very nice and funny, they taught me different skills and I really improved a lot, they gave me little facts that I should follow during the test, and in the test I found my confidence and I concentrate on the problems. I found out it wasn't that hard after all, just like the teachers had told me, so I started to appreciate the duration of the test and not thinking it was some kind of punishment, but a thing to enjoy. After I walked out of the test center, I met some students who also went to New Oriental for learning, and we shared the excitement of getting the problems right and I was really thankful to my teachers for their lessons and their hard-work really motivates me.
  The final important factor that helped me acquired this success is my hobbit of reading books. I would spend restless hours reading English books. I spent three days on each of the Harry Potter books, and within a month I finished all the Harry Potter series, when I read, I read the story and when I have encountered with a word or phrase that I do not know, I would use the dictionary and check the word, after I have known the meaning, I copied them down on a separate notebook, and I would go over them during my free-time, and when I did it for a long time, I would suddenly realized that my vocabulary has increased quite a lot, so that when I moved on to books that were more complicated, I understood them perfectly and when I shared them with other people they would be really astonished. When I have taken the test, the vocabulary task wasn't much of a challenge. I found out that it was way easier than I once thought.
  However, as I stepped in the test center, Milton Academy, and took my SSAT test, I found out that what I did at New Oriental was not enough. The questions never appeared the same as it should've been on my practice books. Luckily I knew a lot of the vocabulary. The math section was especially hard. There are even questions that I do not understand. The whole process was grim and sullen for me.
  As I stepped out of the test center, I first thought that I could do very well on the test, since I studied that hard. My family was all happy for me as well. However, ten days later, as I logged on to the web page to check my scores, I surprisingly found out that I only got 2106 on my test. I got crestfallen and my happy family before got really disappointed for me, I could not forget the look that they cast on me. I do not even dared to look up.
  My mother, on the other hand, encouraged me over and over. She convinced me that I could do better in January, she is the only light of hope that I have at this time. My mother filled my heart with hope again, that's the reason I choose to face SSAT again.
  My teachers did really well to improve me, and I am really thankful of what they have done for me. It is really my problem that I did not do well on the test. They worked countless hours to prepare me for the test, and they are all really sad that I did poorly on SSAT.
  So the three key factors I mentioned above really helped me when doing the SSAT test, it was a shame that for all these hard work that the teachers and I paid, I still didn't get the perfect score. I thought that I could have done so much better. At least it gave me a goal which I should be aiming in the future. Eventually, I will take the chance in January and get the perfect score I wanted. For advices to the students preparing for the test, I would really like to say that do not underestimate the difficulty of the test, it really differs from the TOEFL and it's a lot harder. So really do study hard, memorizing the vocabularies and practice just a few more problems, and when you really do have a test, you really will get a better score. One of my teachers once said: "The extra on minute you put on your test, you score will get an extra one point."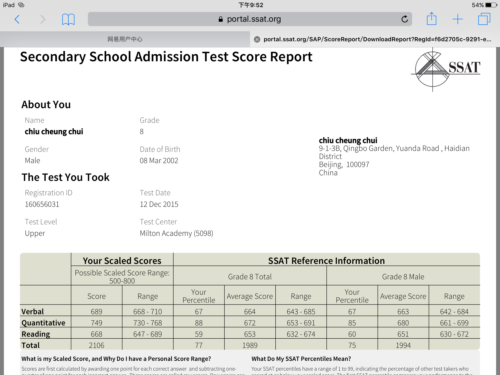 相关推荐:
(编辑:马菲)

新东方网托福官方微信:新东方托福 (微信号:xdftoefl)
最新考试资讯、托福预测、托福解析,请扫一扫二维码,关注我们的官方微信!